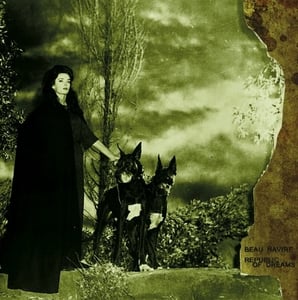 $

5.50
Oakland's BEAU NAVIRE, comprised of members of Loma Prieta and various other Bay Area bands, deliver their best material to date following a slew of releases in only a little over a year and non-stop playing up and down the west coast as well as a european tour. They bring a nervous violence to their heartfelt brand of chaotic hardcore which uniquely plays out in their songwriting. Reminiscent of bands like Neil Perry, Funeral Diner etc.
Germany's REPUBLIC OF DREAMS is made up of members of Louise Cyphre and play absolutely frantic, feedback-drenched punk at a nonstop breakneck pace without sacrificing an ounce of melody for the chaos. Fans of Raein and other European screamo bands take note. US tour planned this year.
Diecut covers and colored vinyl to boot, this was a split release between ourselves and a few other labels so we only will have limited copies available!